From
Kvraudio.com
, I learnt about
samples.wavesfactory.com
. This site that has a huge collection of very high quality well produced virtual instruments. These are created and categorised into many categories.
Very surprisingly, all the instruments are sold at an a price that is really value for money! For all the products I went through, every single one of them sells at a bargain of 9.90 Euros!
So here's for the sample-holic in all of us!
Instruments available are drumkits, percussions, guitars, basses, pianos, and very interesting collections like guitar harmonics, and very dirtied up pianos as they are heard, recorded on tape.
W-MrGroove
. This is a collection of 128 drumkits for
Native Instruments Kontakt
. This is 339.2mb in size, and costs 9.95 Euros.
For this product, Wavesfactory has also put together a free version that consists of 15 kits totalling 28.5mb
Unlike their other products, this product does not have any audio demos because they want you to download and try the 15 free kits yourself!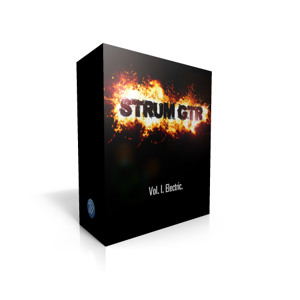 StrumGTR Vol. I. Electric
. This is something Wavesfactory has just released. With a 2.53gb harddisk footprint when installed, this virtual instrument has all major and minor chords sampled for full natural decays.
Sampled in mono 44.1kb at 24-bits, StrumGTR Vol I Electric features 5 velocity layers, separate up-strokes and down-strokes, 4 round-robin recording, direct recorded input without the signal coloured by any amps, with MIDI files included as examples to inspire your music. Kontakt and EXS24 formats each sold separately.
As with their other products, this instrument is going for 9.95 Euros! Listen at their audio demos and be impressed! Its definitely worth a look!
Wavesfactory's clear philosophy: Good Samples, best prices. Born on March 2010, Wavesfactory strives to bring musicians instruments for the best price on the Internet.